Classes & Programs
Classes
Start with Judo & Jiu-Jitsu Today!
CLasses for All Experience Levels
Jiu-Jitsu
Jiu Jitsu first originated in Japan. Later, it moved to South America via a Japanese diplomat Mitsyuo Maeda to form the modern Brazilian Jiu Jitsu. In the early 1900s, it took shape with the help of Maeda. He was trained in Judo which was also called Kano Jiu Jitsu, from where the Brazilians picked the name for Brazilian Jiu Jitsu.
Jiu-Jitsu has it's roots in Judo, Maeda established himself in Brazil and set up an academy to provide formal training in this format.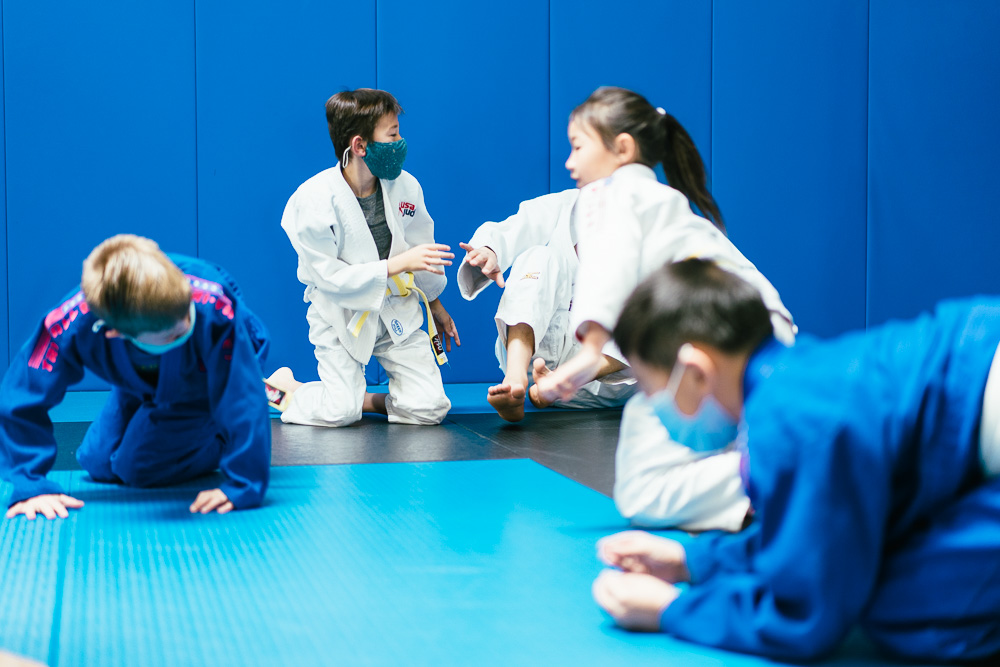 SELF DEFENSE
Self defense classes are a great way to get in shape, stay in shape, and learn how to react confidently in a hostile situation. We offer Martial Arts and Self Defense fitness classes for people of every skill level and physical ability so anyone can find the right fit for their personal journey. Whether you're just starting on the path to a healthier you or you're an established martial artist who wants to fine-tune their skill set, our instructors are ready to help you develop into the best version of yourself.
JUDO
Judo was founded in 1882 by D. Jigoro Kano and means the "gentle way." It teaches people of all ages the importance of flexibility when applying technique. In judo, when performing a throw or other skill, emphasis is placed on flexibility and efficiently using your leverage and balance for every movement. To be successful in judo, it's much more important to learn technique, timing, and skill, instead of simply using brute strength to win.
MARTIAL ARTS
Looking to start in Martial Arts? Tri-Valley Judo & Jiujitsu is the best way to get started with Martial Arts. Whether you're there for a fun and energetic workout or looking to learn a Martial Art of two!
FITNESS
Looking to get fit?
Judo is an excellent way to improve strength, flexibility and cardio vascular endurance. Weightlifting can improve one's strength but does little to improve overall flexibility & cardio vascular endurance. Exercise programs that are mainly cardio vascular in nature such as running or biking improve cardio vascular endurance, but do little to improve both upper and lower body strength.
Judo can be one of the most effective activities to 'burn off' calories.
Private Lessons
TriValley Judo and JiuJitsu offers specialized one-on-one training sessions.
Members receive individual structured
personal instruction from one of our certified martial arts trainers.
Training sessions are customized to benefit each student in any skill level, from a novice student wanting a more personal experience or an advanced
student preparing for competition.
Tuesday & Thursday
5:00-6:00PM | Ages 7-9 Beginner
(5-6 Y/O on Waiting List, Contact Us)
5:00-6:30PM | Ages 7-12 Advanced
6:30-8:00PM |  Teen & Adult All Levels
SAT
10:30AM-12:00PM | All ages
Mon - Wed - Fri

7:00-8:15AM | All Levels
Wednesday
4:30 - 5:30 | Beginner Teen / Adult
(Monday, Friday Classes Coming Soon)
Tuesday & Thursday

6:00-7:15AM | All Levels
1040 Serpentine Lane #203 Pleasanton, CA 94566